About.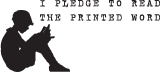 Welcome to Roxy and Michelle's Tumblr page! (99% of the time, it's Michelle)
Harry Potter. The Hunger Games. StarKid. Callan McAuliffe.
Katy McAllister. Darren Criss. Owl City.
He Is We. Taylor Swift. One Direction. The Mortal Instruments. Infernal Devices. Avengers. Merlin. Doctor Who. Sherlock. Alexander Vlahos. Danisnotonfire. Amazingphil.
We basically post anything we feel like! :)
*Hiatus notice*
I will be on a hiatus until mid-June. I'm spending time concentrating on school. I'll be checking tumblr for messages once a week, so if you need to contact me at all, you still can. I'll also still have a queue on. Happy tumbling! See you soon! :)
*We don't own our icon*
Ask us anything!
❒ Single ❒ Taken ✔ Too busy weeping over the perfection of Will Herondale and Jem Carstairs